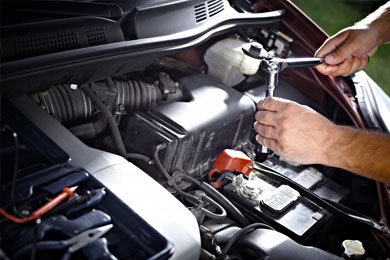 Servicing (minor & major)
When it comes to auto repairs, you may feel like you have several companies to choose from. However, only a few can actually give you the quality service you deserve. Since your safety and your vehicle's condition are important, you need to choose the right company.
Here at Motorossi, we believe that the best way to keep your car running smoothly is to keep it maintained from the day you bought it until it has ran up to 200,000 miles. From batteries to belts, exhaust to air conditioning, brake jobs to wheel alignments, suspension systems to filters, our technicians are trained to deal with minor car problems to the most complicated ones.
We advise customers to get regular car maintenance to prevent costly and time consuming visits to our shop. If detected early, minor problems are easier to deal with. For each visit, we will conduct an extensive checkup of your car to detect whether there are other problems. For instance, if a faulty timing belt needs to be replaced and we detect that the water pump has a leak, we will do both procedures for you. This way, you actually save money and time since you were able to fix two problems in just a single visit.
Only a car professional will be able to determine the proper maintenance and repair your car needs. Here at Motorossi, our comprehensive services guarantee you that you are bringing your car to a reliable and trustworthy auto repair shop. Make an appointment with us today and meet our car professionals to make sure that your vehicle is in its optimum condition.